Welcome to our Spanish School in Lima!
Thank you for taking the time to visit our website!
We are a private, professional Spanish language school located in Lima, the capital of Peru.

We began as a small group of teachers who saw an opportunity to build a school truly dedicated to personalized teaching as part of a fun community.
Today, the commitment and love for what we do has helped us become one of the most prestigious Spanish language schools in Latin America while maintaining our tight-knit community.
Our diverse and talented students have continually inspired us to invent new learning solutions, such as our new Spanish Online Platform, and to create one of the only textbooks specifically designed for immersion programs in Latin America.

We are committed not only to providing you with the best possible education, but also to making your time studying Spanish in Peru as enriching and memorable as possible. This is why we offer a wide variety of school activities, such as local excursions, Peruvian cooking classes, weekend trips, homestays, and much more.
International standards
All our courses employ syllabi that meet the International Standards given by the Common European Framework of Reference for Languages (CEFRL).
School activities
Peruvian cooking classes, salsa dancing classes, excursions outside Lima, tours to Lima's attractions, lunch meetings, and much more to make the most of your time.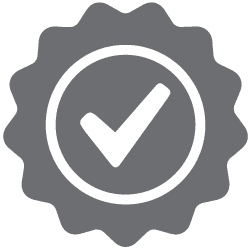 Specialized teaching staff
Every one of our teachers has graduated from a top Peruvian university and holds 1 to 3 graduate specialization degrees in Teaching Spanish as a Foreign Language.
Best location in town
We are conveniently located in the heart of Miraflores, right on Larco Avenue, the closest point to restaurants, banks, accommodations, and amazing views of the Pacific Ocean.
Smaller groups, better results
Our small group classes are capped at 5 students, which allows close focus on each student's individual learning while at the same time providing a fun atmosphere to practice and reinforce communication skills.
Affordable homestays
In order to make accommodation prices more affordable to everyone, our school doesn't charge any fees to either students or our partner families. This is why host families will work directly with you to accommodate payment.
Dedicated team
Not just our teachers, but our entire team is highly motivated and committed to make your time a fun, productive, and memorable.
Online continuation program
After leaving school, students can keep learning Spanish anywhere they happen to be by using our Online Program. We offer online classes 24/7 and have an innovative online campus with hundreds of online study and practice materials.
7 blocks away from amazing ocean views
Equipped and comfortable classrooms
Comfortable spaces to relax, read, or study.
Free Wifi in all classrooms and
common areas
Computers and printers in common areas
Library, books, and spaces to study
Hot and cold beverages available all day
your immersion experience in Peru with our new Online Campus
Our new online campus elevates your learning experience to a whole new level by bringing you stunning, carefully designed, and engaging materials you will be able to access and enjoy at no extra cost while learning Spanish in Lima.

Our online campus is a single digital location for you to access class materials (text, audio, and video), interactive homework assignments, and correspondence with your teacher, as well as a updates on your Spanish progress. Say goodbye to bulky textbooks and loose worksheets!