Located in nice,
safe areas
You will be renting a room from a local Peruvian, who will usually also live in the same
apartment. Rather than a family, shared apartments are generally owned by young
Peruvian professionals who very much enjoy having cross-cultural experiences.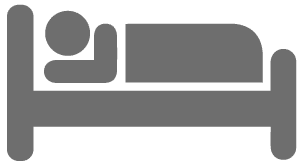 Telephone for
local calls
Located in nice,
safe areas
Choice 1: Heart of Miraflores
10-20 minutes walking distance to school.

Located only in the heart of Miraflores.

All the apartment utilities are included in the published price (such as electricity, internet, cable, telephone, maintenance, water, etc).
Choice 2: Walking distance apartment
21-35 minutes walking distance to school.

Located in safe, family-friendly residential areas of Miraflores.

All the apartment utilities are included in the published price (such as electricity, internet, cable, telephone, maintenance, water, etc).
Choice 3: Quick bus ride apartment
Located 15-25 min by bus, in safe neighborhoods next to Miraflores.

All the apartment utilities are included in the published price (such as electricity, internet, cable, telephone, maintenance, water, etc).
personal-room
balcony-apartment
shared-room
modern-kitchen
family-dining-room
lima-family-room
peru-double-room
desk
Frequently asked questions
Why are shared apartment prices cheaper than the median market price ?
In order to make our shared apartments more affordable for everyone, our school does not take any cut from what our students pay to the apartment landlords. This is why payments are made directly to the apartment landlord, and cash is the only method of payment accepted (Apartment landlords are not businesses, so unfortunately they can't accept credit cards). If you know you won't be able to pay in cash, a wire transfer might be available as an alternative way to pay your landlord.
What will my host (apartment owner/landlord) provide?
A private, well illuminated and ventilated room.

Access to a shared bathroom (or private bathroom, as the case may be)

Access to an equipped kitchen with stove, microwave, refrigerator, kitchen utensils,
and all other kitchen appliances necessary to cook.

Access to a living room

Access to a dining room, which can also be used as a place for studying or doing
homework

A house key and a room key
How cleaning works?
All roommates need to follow reasonable standards of cleanliness in maintaining the
private and common areas of the premises. All roommates are obligated to clean up after
themselves when cooking (wash their dirty dishes, pots, pans, glasses, silverware, utensils, counters, and sink). All are also obligated to leave any shared bathtub, shower, bathroom sink, toilet, and floor clean after their personal use.
Housekeeping service can be arranged for an extra fee of 50 soles (about US$18; students can coordinate the cleaning days with the Managing Department at school).
What time can I check-in/check-out?
On request and upon availability, we will try to make special arrangements for your
arrival and/or departure to/from our shared apartments. In such cases, please indicate
your check in time on our registration form or by sending an email to contact@peruwayna.com
Can I have guests?
Students will be able to invite guests only with the knowledge and permission of the
apartment owner and during visiting hours (daily from 10am to 9pm).
Unfortunately, because of security concerns,
apartment owners do not allow non-students persons staying overnight.
Are there spaces for couples?
Yes! However, please note that since we have a limited number of rooms that can host couples, first send us an email to check availability during your travel dates. Also, please note that couples staying together in the same room will get a 15% discount per person on top of the regular price per night.
Will there be a laundry facility inside my shared apartment?
Unfortunately, since weather in Lima is very humid, most people do not wash their clothes at home as it takes several days to dry off (sometimes, up to 4 days). Also, since apartments and houses in Miraflores and surrounding areas are small, not every place has enough space to hang clothes. For these reasons, most people choose instead to use laundries where they can get their clothes clean in just a couple hours for cheap (normally a regular size load will cost you around $3-$7 including washing, drying, and folding your clothes for you).
Your landlord will point out to you one or more laundries near your house where you can take your clothes to wash cheaply and quickly. You can also find several laundries in our travel guide: you can download by clicking here.
After a 17 month pause on reservations for our Homestays experiences because of the pandemic, we are very excited to announce that we will gradually restart offering these services starting July 1st, 2021.
​
Currently, we are working with a limited number of host families, all of whom have been fully vaccinated. We expect to gradually increase this number as more families are able to obtain vaccines and feel comfortable hosting guests in their homes.
​
As you will be sharing your daily life with other people under the same roof, both host families and guest students must be able to show proof of immunization against COVID-19 in order to participate in any of our accommodation programs.
​
If you cannot provide proof of vaccination, we suggest using Airbnb to find a place to stay during your trip to Lima. Accommodation prices have substantially dropped because of lower demand, while options have substantially increased. For your convenience, we have filtered search results for accommodations located within walking distance to/from our Spanish School.​