10 reasons
to learn Spanish in Lima and Peru
Neutral accent
​
Peruvian Spanish is known for having one of the "purest" dialects in the Spanish speaking world. This is primarily because Peruvian Spanish does not aspirate or eliminate the "S" at the end of syllables, does not use the "vos" verb form, clearly distinguishes between "R" and "L" sounds, and employs both "seseo" and "yeismo" which makes it easier to listen and make Spanish sounds. In other words, Peruvian Spanish is very close to the Spanish you may have studied in a textbook.
Be understood anywhere
Spanish is the official or national language of 21 countries, but each country or region has its own phonological, grammatical, and even lexical variations. That is to say, most countries have distinct accents and slang that even native Spanish speakers from other countries may have a hard time understanding (or even regard as unprofessional in certain situations). Because Peruvian Spanish is so neutral, learning Spanish in Peru will give you a neutral accent that will be easily understood anywhere you go.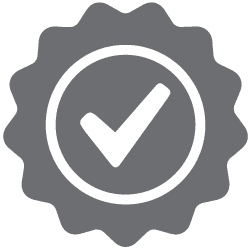 Highly qualified professors
​
All of our teachers are certified professionals in teaching Spanish as a Foreign Language. They all come from top universities in Peru and have completed 1 to 3 graduate degrees in teaching Spanish as a Foreign Language. Additionally, all of our teachers are
Certified Official Examiners for the DELE international exam and hold official diplomas from the prestigious Instituto Cervantes (Levels A1, A2, B1, B2, C1, and C2).
Smallest groups, bigger results​
Most Spanish language schools have crowded classes with an average of 8-15 people—but not at Peruwayna. Our small group classes have a maximum of 5 students per group, which provides better focus for our students. Our strategy is to encourage maximum interaction in the classroom between students and teachers, which facilitates a deeper, more personalized, and more efficient language learning experience.
Amazing ancient ruins & culture
​
Our country offers the chance to explore over 8000 thousand years of civilization, and it is chock full of monuments that stand testament to its ancient cultures and contentious colonization. Peru was home to the first civilization in the Americas, as well as the largest and most powerful pre-Columbian empires. Machu Picchu may be Peru's most popular archeological site, but it's certainly not the only jewel in Peru's beautiful archaeological crown. Fascinating ruins and colonial architecture can be found all over Peru.
Booming food mecca
Drawing inspiration from dramatic ecological diversity and hundreds of years of influence from Incan, Spanish, West African, Chinese, and Japanese cultures, Peruvian cuisine is an explosion of wonderful, unique flavors and textures. World Travel Awards (otherwise known as the Oscars of travel) recognized Peru as the World's Top Culinary Destination from 2012 to 2016. You can find outstanding culinary experiences all the way from tiny street stalls to some of the best ranked restaurants in the world.
Ecological paradise
​
Peru extends from the coastal desert, over the soaring Andes mountain range, and into the lush expanses of the Amazon rainforest. A single trip is not enough to discover all the wonders of our country: Peru has 84 of the 103 ecosystem types that exist on our planet, and 28 of the 32 climates, making Peru perhaps the most ecologically diverse country in the world. Peru also hosts an enormous diversity of birds, mammals, butterflies, amphibians, and insects, and Manu National Park alone possess two of the most diverse flora and fauna forests in the world.
Peruvian hospitality
​
It's always interesting to meet new people and new cultures, but Peruvians make traveling an especially enjoyable experience. Peruvians are always happy to welcome tourists to their proud nation. With just a basic command of Spanish, you will never lack an opportunity to chat with a local over a cool beer or a freshly squeezed fruit juice (or frog juice, if you're feeling adventurous). Peruvians also love to dance, so be prepared to bust out some moves.
Bursting cultural capital
Lima is the bursting cultural capital of Peru, and buzzes with art, dance, and nightlife. From ballet and traditional dance performances at the National Theater to museums both big and small, there is always something exciting to do. Spain's old imperial capital of South America, Lima has long been a melting pot of native American, European, and Asian cultures, and today it is more cosmopolitan than ever before. In particular, Lima is rediscovering the cultural richness of Peru's many regions, from the highlands to the jungle to the northern and southern coasts, creating a modern capital city whose cultures fuse together of all Peru's unique identities.
Affordable experience
At Peruwayna, our vision is to offer the highest quality education possible at the best value so that everyone can learn Spanish and appreciate our great country. As far as exploring the rest that Peru has to offer, prices have remained a good value even as the national economy continues to grow. From cheap backpacker hostels to luxurious 5-star resorts, Peru offers tremendous value for every budget.